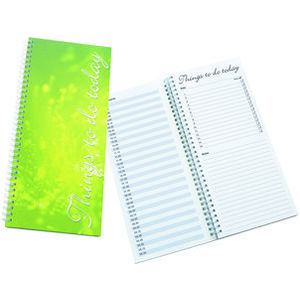 -135 x 297mm.
-Containing 80 sheets of white paper with a plain clear 500 micron polypropylene front and back cover. Wiro bound on the long edge with white wire with a 300gsm gloss art insert behind the front cover. Bulk packed.
-Manufactured in the UK with social and environmental responsibility.
WSDPNP wiro-smart - daily planner
FROM

£4.76
Loading...
Loading...