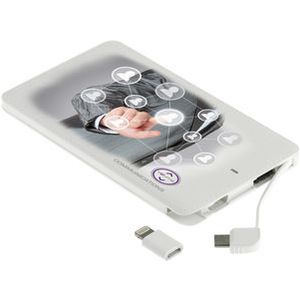 Ultra-slim power bank 4000 mAh with built in micro USB cable and lightning adapter. This compact and slim power bank is easy to slip into your suitcase or your bag thanks to its 8 mm thinness.
You can triple the autonomy of your smartphone depending on the model. If you have an iPhone (iPhone 5 or other), use the lightning adapter provided and plug it into the micro USB port. Moreover, thanks to its integrated micro USB cable, recharge it wherever you are. Black velvet pouch included.
09701 T'nB , Ultra-slim power bank 4000 MFi
FROM

£25.92
Loading...
Loading...