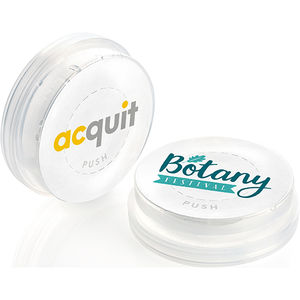 This cleaver trademarked wipe is a compressed 20 mm (3/4") diameter tablet. It is made of 100% cellulose. Each wipe is kept dry in a self contained recyclable package until used. The compressed natural bamboo woven cloth is 254 mm x 266 mm (10" x 10.5") in size and does not contain any additives. It is 100% bio degradable and is a natural organic fibre.
Bamboo is the fastest growing plant on the planet and can produce 35% more oxygen than ordinary trees. Besides being an extremely strong and durable material, bamboo has great versatility. How the clever little thing works - Press the centre of the top sticker label, wait until the tissue absorbs and fully expands the liquid inside its case. The enlarged tissue will be opened easily. Open the tissue to its full 250 mm x 265 mm (10 " x 10.5") size
Material: Plastic.
G502201 PushClean Single Antibacterial Wet Wipe
FROM

£0.24
Loading...
Loading...