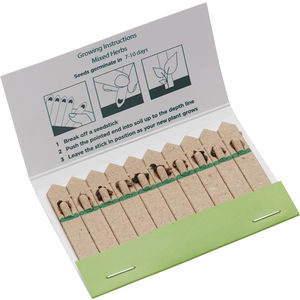 The Green & Good Seed Sticks come in a matchbook with 10 biodegradable seedsticks. These can be branded full colour on both sides. Options include Mixed Herbs, Mixed flowers, Forget me not, Alyssum, Snapdragon, Babies Breath or Love in a mist. For alternative seeds, please contact us for more information.
Material: Contains a Choice of Seeds.
18247 Green & Good Seedsticks
FROM

£0.44
Loading...
Loading...